Retired educator, Order of Canada recipient and former HIP District Co-Ordinator, Strini Reddy was recognized this month for his outstanding efforts and support over the years. Strini has helped the fly-in community co-ordinating book drives, winter clothing drives, sports equipment and literacy programs for the community. He is director of International Services for the Rotary Club of Winnipeg.
Educators showed their appreciation with a presentation of a custom made tikanagan and ribbon skirt. At the celebration lunch in Winnipeg, members of the advocacy team for the First Nation's school presented Strini the tikinagan, a traditional tool used by First Nations mothers to carry infants on their backs, and the shirt as appreciation for more than a decade's worth of behind the scenes work that he has done for St. Theresa Point, which is about 450 kilometres north of Winnipeg.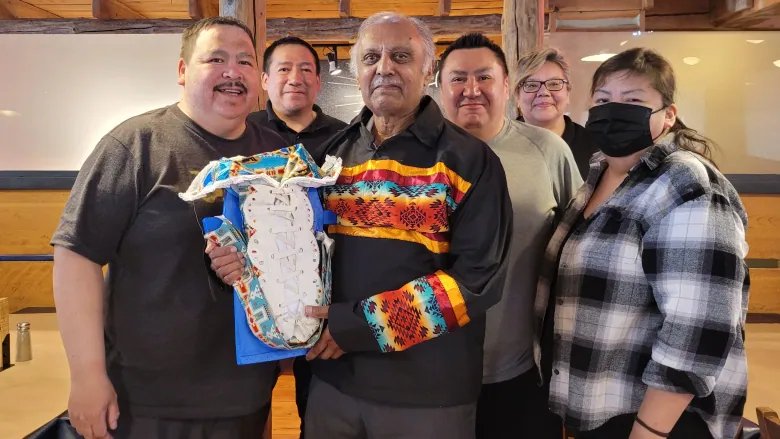 Strini said "his work with Indigenous communities is not about getting gifts or recognition, but said it was meaningful for him to be appreciated by the people of St. Theresa Point".
Congratulations, Strini!