On March 30th, HIP District Coordinators (7090) Jim and Marjorie Dawson spoke virtually to the Rotary Club of Norfolk Sunrise (and also the Rotary Club of Buffalo Sunrise). Jim opened up with an interesting trivia game related to Canada and our Indigenous peoples, he then gave a thought-provoking presentation on the update of HIP's focus and mission.
Honouring Indigenous Peoples was created by Rotarians in Southern Ontario in partnership and consultation with a number of Indigenous people. We are honouring Indigenous people by working in partnership to support educational efforts and encourage all Canadians to be aware of Indigenous heritage and culture.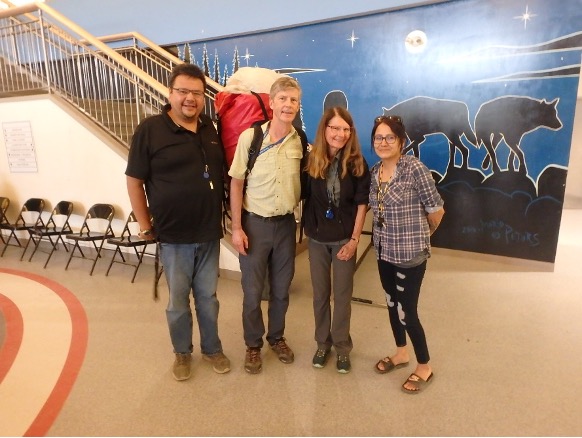 If you would like to view Jim and Marjorie's presentation, check on the club website for the slides https://norfolksunrise.org/Stories/guest-speaker-30-mar-jim-marjorie-dawson-honouring-indigenous-peoples
Jim and Marjorie have been working in partnership for several years with three communities: Six Nations, Mississaugas of the Credit and Pikangikum First Nation (a fly-in community in northern Ontario). They have learned Anishinaabewmowin (Ojibwe) language and received financial support from Rotary International to assist the Mississaugas of the Credit in enhancing the outdoor education program at LS King School. Over the last eight years, they have partnered with the school and others in Pikangikum to implement many projects, including building an outdoor education program and providing instruments for music programs.