The Rotary Club of Winnipeg have suggestions for summer reading:
What is "Inter-Generational Trauma?
Two books that have improved understanding are:
Five Little Indians by Michelle Good (2020)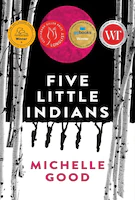 "Taken from their families as small children and confined at at a remote, Church run residential school, Kenny,Lucy, Clara, Howie and Maisie are barely out of childhood when they are finally released, with no money or support, after years of detention".
A Knock on the Door – The Essential History of Residential Schools from the Truth and Reconciliation Commission of Canada (2016).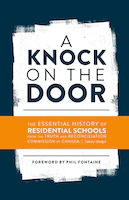 "It can start with a knock on the door one morning. It is the local Indian Agent, or the Parish Priest, or perhaps a Mounted Police Officer. The officials have arrived and the children must go. So begin the school experience of many Indigenous children in Canada for more than 100 years and so begins the history of residential schools prepared by the Truth and Reconciliation Commission of Canada".
Available on http://www.goodminds.com
Treaty Land Entitlement Committee Celebrated 25 years – May 29th
David G. Newman, HIP Board Member and RC of Winnipeg member was part of history. Serving as Minister for Northern Affairs and responsible for Native Affairs in 1997, David lead the province part in finalizing, signing and implementing of the Treaty Land Entitlement Agreement. David said at the time "the signing of the agreement can be the beginning of the restoration of the opportunity and capacities of the party First Nations to become preeminent peoples in the province).
The Rotary Club of Winnipeg and a partner organization, Share the Magic, arranged and shipped over 1,400 books to Manto Sipi Cree Nation School. The assortment of books involving all age levels was so exciting for the children and families to take home and read and re-read over the last few weeks. As one student said "those books were the best!".