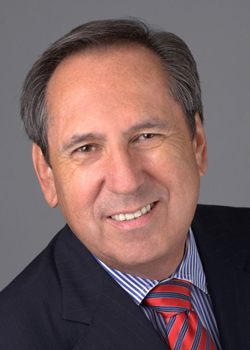 HIP is pleased to announce the appointment of Jim Louttit to the Board. Jim's family is from Martin Falls First Nation in northern Ontario.
Jim is President of JVL Global Corp, a financial services consulting company specializing in microfinance and community development. He is currently President of the Toronto International Microfinance Summit and Director of Transform International Canada.
Prior to opening his consulting business, he held several executive roles with Scotiabank in their domestic and international banking divisions in Latin American countries. This brought him to join Rotary and became founding member of the Lima Club.
With a return to Canada in 2007, he joined Rotary Club of Toronto Sunrise later serving as President in 2010-2011, District Governor in 2016-2017 and remains active with several district committees. He is a member of the Paul Harris Society and Bequest Society.
Jim has served on several boards and member of Rotary Action Groups – Economic Development, Environmental Sustainability, International Fellowship of Motorcycling Rotarians, Peace and the Water, Sanitation and Hygiene Group.
He became involved with HIP in 2015 attending a visit to the Six Nations Grand River Territory followed with involvement in hosting speakers at events and an invitation from Chief Day to travel to Serpent River First Nation to speak about microfinance opportunities.