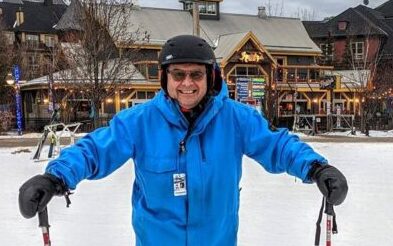 HIP is pleased to announce the appointment of Clay Melnike as HIP District Co-Ordinator for Rotary District 6330.
Clay is a member of the Rotary Clubs of Markham and Thornbury Clarksburg and is serving as the first Director of Indigenous Relations & Awareness (Thornbury Clarksburg).
Currently employed as Senior Manager responsible for programs and regional development for Indigenous Sport & Wellness Ontario(ISWO), Clay is working in the areas he is passionate about : sport, youth and Indigenous program development. Involvement in exciting Indigenous activities include: 2017 National Aboriginal Physical Activity & Wellness Conference, the 2018 Masters Indigenous Games and the Indigenous Leadership program for youth called "Standing Bear".
Clay has also taught in the Sport & Recreation Department at Humber College and was certified as an Ontario Trainer with Canadian Sport for Life with a focus on older adults and youth physical literacy.
On a personal note, Clay loves to paddle, hike and bike in the outdoors. He is very active in many sports and played squash at a competitive level.  He was a coach and trainer for soccer and hockey for over 15 years.