With the closure of Dennis Franklin Cromarty (DFC) High School in Thunder Bay in March, the beginning of a new school year in September meant some real challenges for the hundreds of students, many from remote fly-in communities, who will shortly return to the community.
With costs of purchasing supplies 2 to 3 times higher in fly-in communities than southern Ontario, and Indigenous students facing continued short fall of federal funding compared to their Provincial counterparts, obtaining basic equipment and necessities for school has become a barrier to education. Over the last three years, Dennis Franklin Cromarty School (DFC) High School has partnered with the "Welcome Box Team" to remove these barriers and empower student learning.
Welcome Boxes are presented to Indigenous students from fly-in communities who will be attending high school in Thunder Bay (DFC). These Welcome Boxes provide necessary items that remove barriers to education including school supplies to achieve grades and hygiene products that enable social acceptance.
On Wednesday October 30 (Orange Shirt Day), the "Welcome Box Team," consisting of a partnership that includes the Robin Hood Army, The Rotary Club of Toronto, the Rotary Club of Eglinton, Trucks for Change and HIP (Honouring Indigenous Peoples) delivered 3 pallets (10,118 items) of school supplies to Gardewine to transport to DFC High School.
The DFC High School is located in Thunder Bay, Ontario, and hosts high school students from 23 remote fly-in communities from different Sioux Lookout District First Nations. The welcome boxes provide each DFC student with basic necessities including school supplies (pens, pencils, paper, notebooks, binders, calculators, markers, highlighters, etc.) and personal hygiene items (toothbrushes, tooth paste, soap, shampoo, body wash, deodorant, feminine products, hand sanitizer, etc.). This year the boxes included backpacks donated by Costco. Additional, 120 letters from "Junior Robins" in southern Ontario, addressed to the Indigenous students, were included to provide messages of friendship, solidarity and inspiration.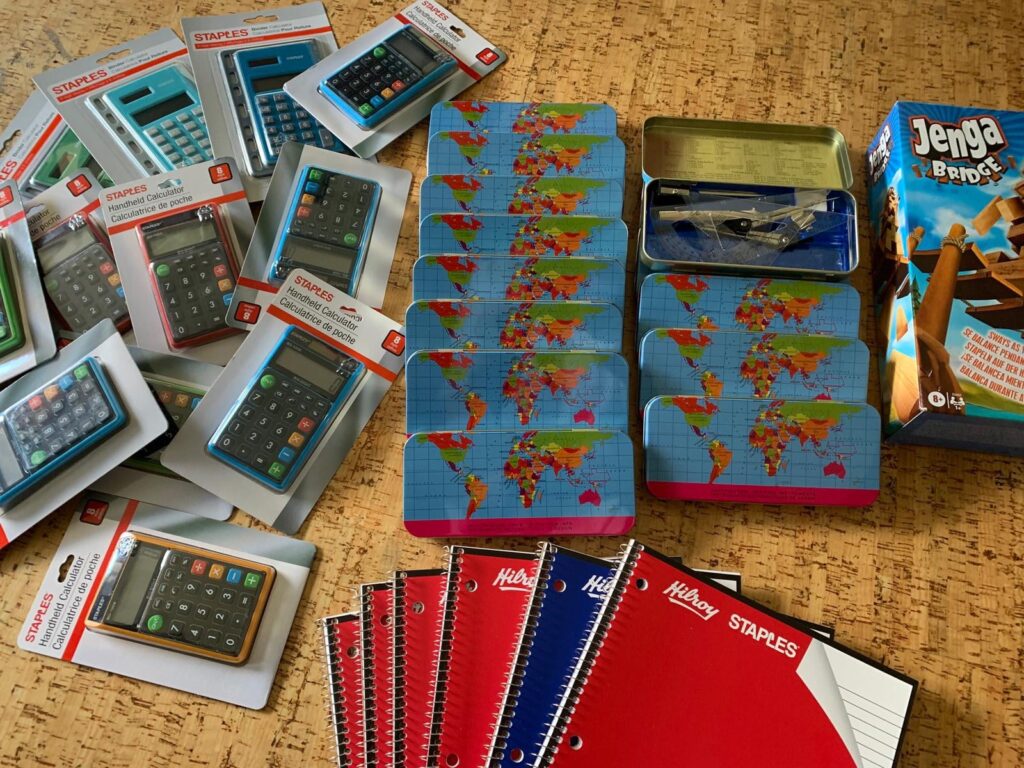 "We hope to make the pursuit of education a little easier by providing items, identified by the school, that remove barriers to learning for students," said John Andras, Director of HIP and member of The Rotary Club of Toronto. "It is an example that, even in this difficult time, people of good can work together to make a difference"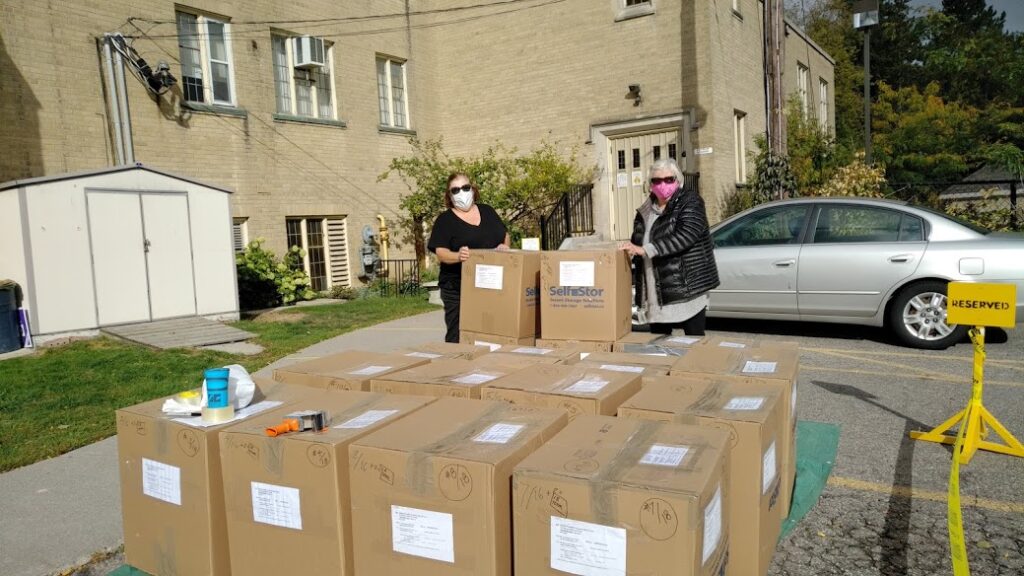 Additionally, members and friends of Richmond Hill United Church, coordinated by Kathy McBey, have been forming a strong, ongoing, relationship with staff and students at DFC over the past several years. Personalized birthday cards, requested school supplies, sports equipment and winter clothing have been delivered every year to enable the students feel welcomed and enable their education. Winter clothing, parkas and bedding were ready to be shipped to DFC when COVID19 struck and had to be stored until now. We are happy to report the items have now been delivered, just in time for the return of students to the school.