HIP extends congratulations to board member, Lisa Farano! Lisa was presented with the Order of Ontario by the Honourable, Elizabeth Dowdeswell, Lieutenant Governor of Ontario in a formal ceremony with friends and family in attendance at the Royal Ontario Museum.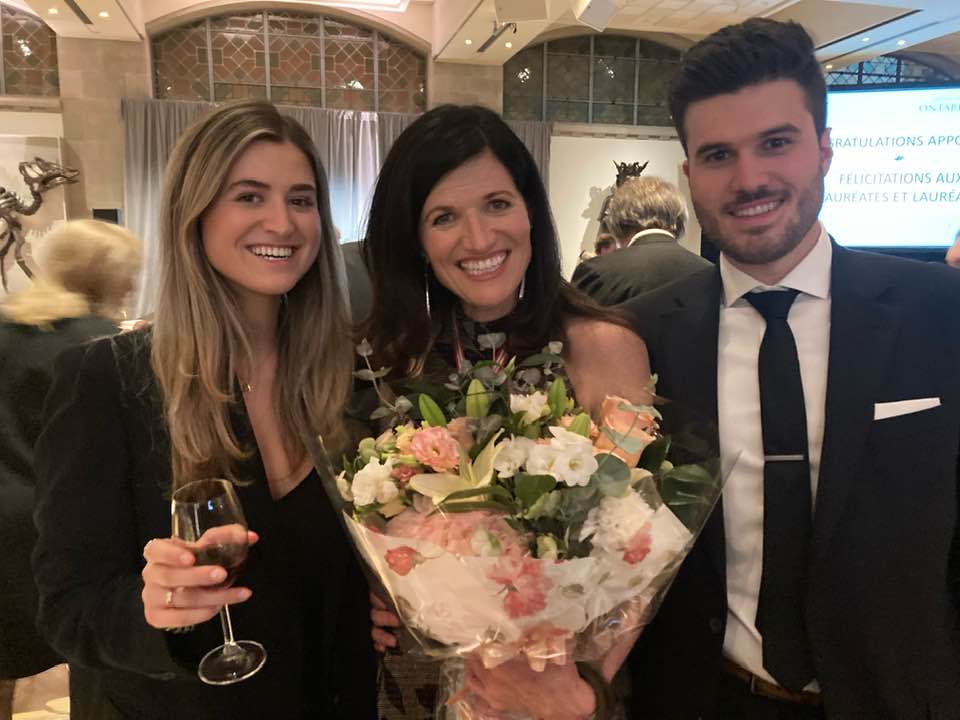 The Order of Ontario is the province's highest civilian honour given to individuals who demonstrate excellence and achievement, and whose impact has left a lasting legacy in the province.
Lisa's work as co-creator of Elephant Thoughts in Collingwood and longtime HIP board member has focussed on supporting education in Canadian remote communities and around the world. Working closely with HIP's Youth-to-Youth program in 2022, Zgaa-biig-ni-gan, partners will connect Indigenous and non-Indigenous youth through meaningful engagement and cultural exchange. Lisa is committed to building awareness and understanding among non-Indigenous populations regarding issues facing Indigenous peoples and bringing equity, diversity and inclusivity.
Lisa says "it's not about the things we take, it's about the contributions we make."