On the first National Day of Truth & Reconciliation, Sept. 30, 2021, the Town of Cobourg, Ontario unveiled an Indigenous 'Seven Feathers' Crosswalk. The crosswalk features seven feathers representing the seven guiding principles adopted by many Indigenous communities and organizations: Love, Respect, Courage, Honesty, Humility, Truth and Wisdom. This will serve as a permanent reminder for the community and visitors to learn, remember and reflect on the history of Indigenous Peoples in Canada and continue on the reconciliation journey.
Mayor John Henderson, council and MPP David Piccini welcomed Cobourg's Poet Laureate Jessica Outram, Chief Dave Mowat of Alderville First Nation and Elder Stephen Pashagumskum, a residential school survivor and resident of Alderville First Nation, along with family members to the ceremony on a beautiful fall day. Words from Elder Stephen enhanced the importance of this day and brought the ceremony to an emotional close.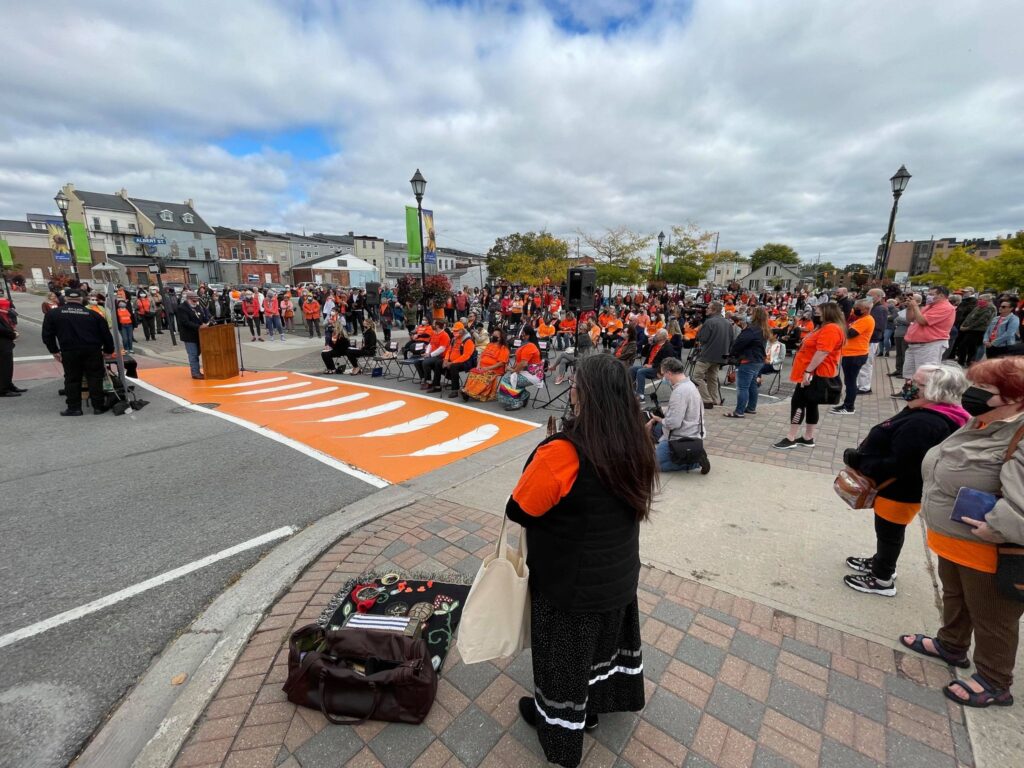 Visit cobourg.ca/standinginsolidarity to learn more.