Gi Dah Kii Naan O ski ayah Ish O ski ayah Day bway Wiin Dago Kah miin ii towan kehgo Kii nah mah koowiisiwin

HPA Expérience nationale de la vérité et de la réconciliation entre jeunes

HIP National Youth-to-Youth Truth and Reconciliation Experience
It is our understanding as Indigenous peoples that it is our responsibility to mentor, guide, inspire and teach our young people, those whom are walking the path and accepting the responsibility as our next generation of leaders. We teach them about sacred law and their responsibility to learn, fulfil and abide by natural law. The 2023 Youth-to-Youth event will share the teachings of responsibility to land, water, to our relatives of the land and water who nourish us, and to each other. Our next generation of leaders are important to the survival of all our relatives and to the survival of our Mother the Earth. Y2Y'23 underscores this responsibility and this gift.

Mahpiya Ska Tiospaye, Grandmother Katherine Whitecloud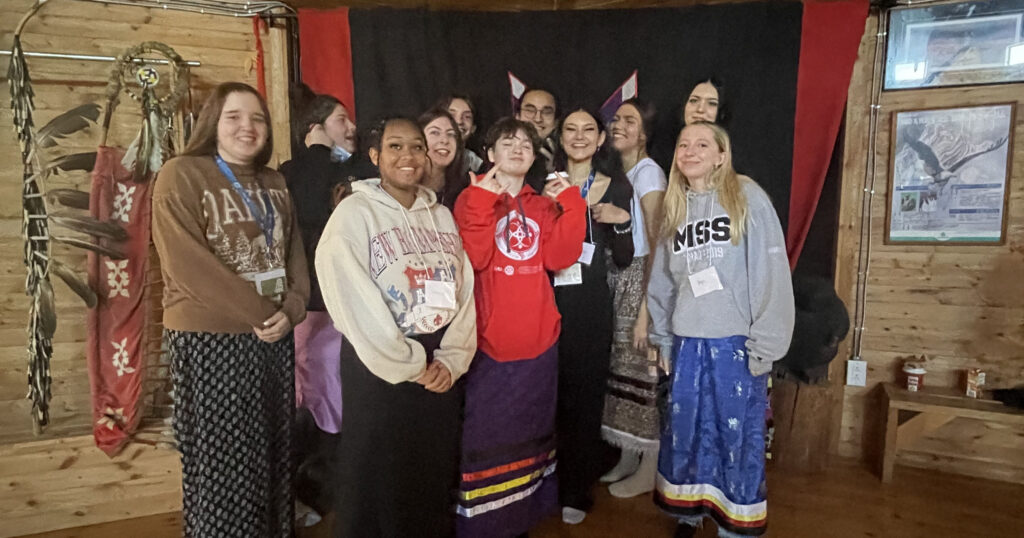 National Call for Youth Leaders!
2024 EVENT SCHEDULE TO BE ANNOUNCED SOON!
HIP invites 15-17 year-olds from across Canada to participate in this innovative program aimed at empowering the next generation of leaders by uniting Indigenous and Non-Indigenous youth and inspiring them to take action towards peace and creating sustainable environmental change.

Click here to Join Our Alliance of Supporters!
APPLICATIONS WILL OPEN SEPTEMBER 2023