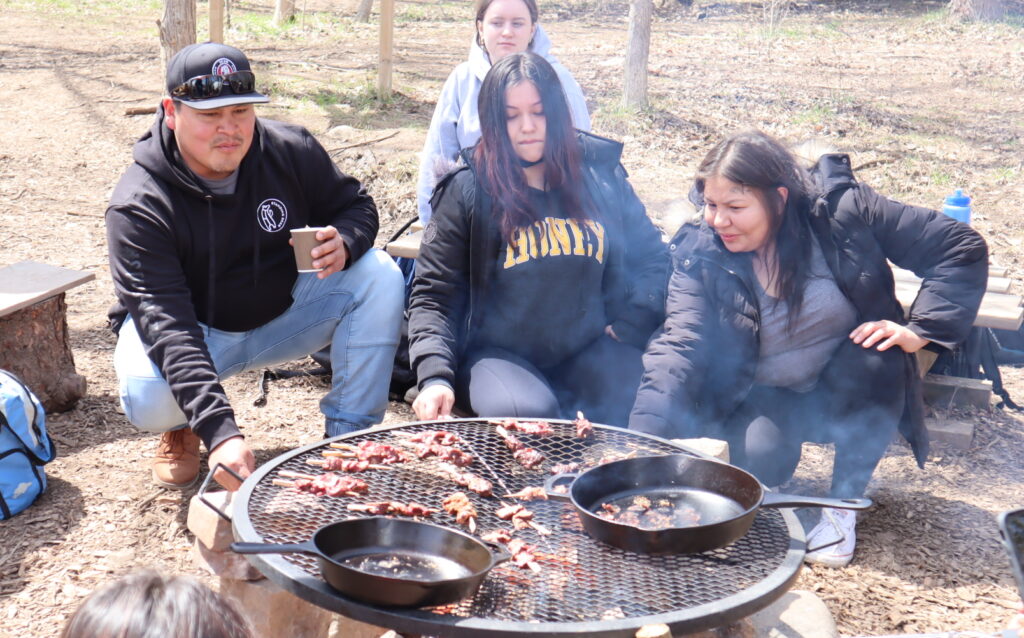 If you ever find yourself wondering how someone can find the time to advocate for youth, carry on Indigenous traditions, make learning their never ending journey — all while working as a passionate intern and student — look no further than Tyanne Murdock.
Tyanne is studying social work. She aspires to be involved in social work in her future, particularly looking forward to helping others and advocating for youth in the foster system. Her passions include practicing her indigenous culture — she particularly loves pow wow dancing and even just generally being a part of indigenous ceremonies.
Tyanne is an intern at HIP (Honouring Indigenous Peoples), where she works with the other interns to promote Truth and Reconciliation and promote HIP's initiatives towards the same goals. One such initiative is Y2Y, a youth-to-youth program which Tyanne participated in. The program accepts Indigenous and non-Indigenous peoples alike, providing cultural training, alongside teaching a variety of land-based, media, and employment skills that they may take with them for their lifetime. Tyanne's experience with the program has been an exciting one. She originally applied because she thought it would be a great opportunity to pick up some new skills, but since participating, she has gained those new skills all while making new friends — from many different backgrounds and geographical locations. She particularly enjoys how it brings people together who would not have otherwise been introduced.
A people-person, Tyanne is also constantly inspired by the people she meets throughout all of her journeys. She especially finds herself intrigued by all of the traditional dancers she has met on their healing paths.
Tyanne is an excellent example of someone striving to improve the world for future youth, Indigenous and non-Indigenous alike. She even improves the lives of those around her simply through her kind and passionate presence. And whether or not you share her selfless drive, we can all agree that we need more powerhouses like Tyanne in the world.