HIP Director, Diane Redsky reports such great work has been done by The Ma Mawi Wi Chi Itata Centre team in Winnipeg. With the approach of the longest day of the year on June 21st, Indigenous Peoples see this as a time of celebration, acknowledging heritage, history and various cultures. Ma Mawi is coming together especially this year to help one another cope with COVID-19. The need for emergency food and hygiene kits and human connection is great. From June 5-11, they delivered:
* 3285 kits delivered – 510 delivered to children 6-10, 460 delivered to youth 11-15 and a total of 46,000 emergency kits to date.
The Ma Mawi Centre is taking part in a new $2.5 million partnership supported by the Province of Manitoba. The Home Nutrition and Learning Pilot Program will deliver nutritious food and family friendly recipes to children all over Manitoba. Diane Redsky "expressed her gratitude for the province's substantial investment and looks forward to the direct and meaningful impacts this will have in the lives of the children and families."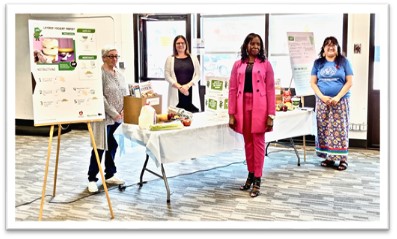 During this time of crisis, focus is turning to build unique and fulfilling activities to help the children of the community. A group of boys were recently able to build and hang bird feeders in a park thanks to the work of co-ordinator, Lisa Champagne. Others will be able to take part in a virtual summer camp. Tablets provided by TELUS will allow the kids to enjoy yoga, cooking, cultural arts and crafts. Children will also be connecting with a care provider to share a story or teaching. Others may be able to visit sites of historical and cultural significance with their families while having fun with nature.