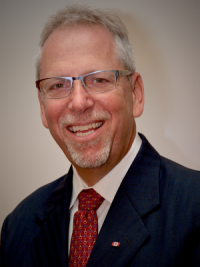 District 5360 Indigenous Relations Committee (IRC) Chair, Cam Stewart, has been nominated and recognized by Rotary International for the People of Action: Champion of Inclusion Award, one of six Rotary members from around the world.
https://www.rotary.org/en/6-rotary-members-honored-people-action-champions-inclusion
Cam, given the Blackfoot name of Mikostahpinukum (Red Morning) by Elder Herman Yellow Old Woman, continues to work to ensure that Indigenous issues and people are a priority.
The District's Committee has been meeting for two years but have seen increased awareness and understanding by Rotarians and improved relationships and partnerships with Indigenous peoples. The focus is on building and strengthening relationships with the Indigenous community by creating opportunities with civic leaders and partners in the region. Cam says "this work is only done through our collective efforts and intensions for positive change for Indigenous people".
Cam will present his work at the Desmond & Leah Tutu Legacy Foundation in Cape Town, South Africa on 4 April 2023, with an audience of philanthropists, notables, and Rotary members.
Congratulations, Cam!