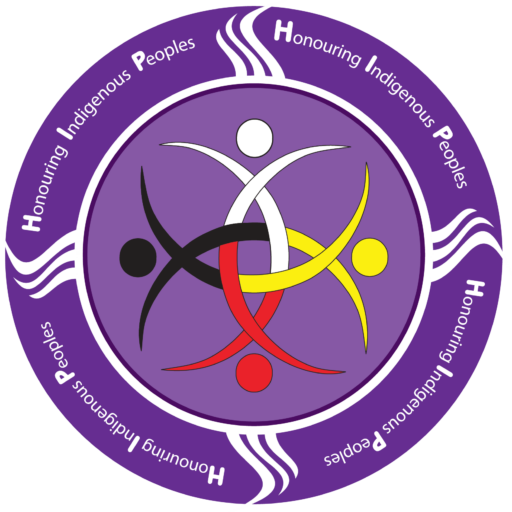 Youth-to-Youth Engagement
Zgaa-biig-ni-gan
Hosted in partnership with:
Application Now CLOSED
Meaning "we are connected" in Anishinaabemowin, Zgaa-biig-ni-gan is a Reconciliation and Employment Program that aims to connect Indigenous and Non-Indigenous youth through meaningful engagement.
DATE: March – May 2020
LOCATION: Online & Riverstone Retreat
ORGANIZERS: Rotary District 6330, Elephant Thoughts, Indigenous Sports and Wellness Ontario & HIP
INFORMATION: This event will host 40 Youth (20 Indigenous & 20 Non-Indigenous) between the ages of 17 and 24.
Youth in this program will:
Engage in virtual training workshops from their home
Participate in two, day-long learning excursions
Join a weekend leadership gathering at an Eco-Retreat Centre (all expenses covered)
Be paid up to $3,400 for participation in all activities
Receive a certificate of completion for the Standing Bear Youth Leadership Program
A completely unique reconciliation focused employment experience aimed at bringing Indigenous and non-Indigenous youth together through meaningful engagement and cultural exchange. The theme is leadership and connecting culturally diverse youth ages 17 to 24 to share and develop bonds. Participants must have 20 to 40 hours per week available to dedicate to the program between March 1 and May 29, 2022. To register, applicants will be required to describe why they want to be involved in this program and responses are encouraged to be individual and creative; tiktok, social, digital media or written are all acceptable.
This very special Youth Engagement and Cultural Exchange program was developed by Rotary HIP, Ontario Indigenous Sport and Wellness Ontario and Elephant Thoughts. All participants will be remunerated from start to finish and all expenses including travel to the culminating retreat will be covered. Additional support is available to alleviate barriers to entry including child care funding; transportation; dependent care funding; purchase of appropriate clothing for outdoor programming; meals and internet fees on an as needed basis. This program will adhere to Government of Ontario Covid protocols.
Program Description
3 weeks Paid Training – This will be an all virtual career and life skills training period to prepare participants for work and participants will be provided a device and necessary software to participate. Youth will be immersed in digital arts such as filmmaking, podcasting, web design, social media, interviewing, short film creation, and building their own digital brand. Youth will also be engaged in cultural safety training delivered by First Peoples Group.
6 weeks Paid Job placement – Youth participants will take part in 180 hours of work placement (can be a combination of virtual and in person) and will have the potential to receive completion bonuses.
3 day Paid Culminating Cultural Exchange Retreat – Riverstone Retreat Centre in Durham, Ontario will be the location of this incredible 3 day cultural exchange where all participants will gather (covid permitting) and take part in a long weekend of activities to include live Indigenous musicians, land based learning with local Elders, culinary experiences and learning with professional chefs, storytelling with local Indigenous Knowledge Keepers and canoeing down the Saugeen with paddles the youth make themselves.
About
Elephant Thoughts – Elephant Thoughts (ET) is a unique Canadian charity, founded in 2002 by a group of teachers, principals and other professional educators with a common vision; support equal access to quality education. We believe that education is the key to prosperity and our mandate is simple; blend academic support, skills training, and the social and emotional development of youth facing barriers with environmental stewardship and the celebration of diversity. https://www.elephantthoughts.com/

Indigenous Sport & Wellness – ISWO serves Indigenous peoples across Ontario with a mandate to sport and cultural opportunities that promotes wellness and positive lifestyles. ISWO is primarily funded through the government of Ontario through the Ministry of Tourism, Culture and Sport. – https://iswo.ca/
Riverstone Retreat – Riverstone is a 135 acre education centre of mixed wooded and agricultural lands with the mighty Saugeen River running through it. Riverstone is owned and operated by Elephant Thoughts and focuses on a wide variety of unique educational and cross-cultural experiences. https://riverstoneretreat.com/