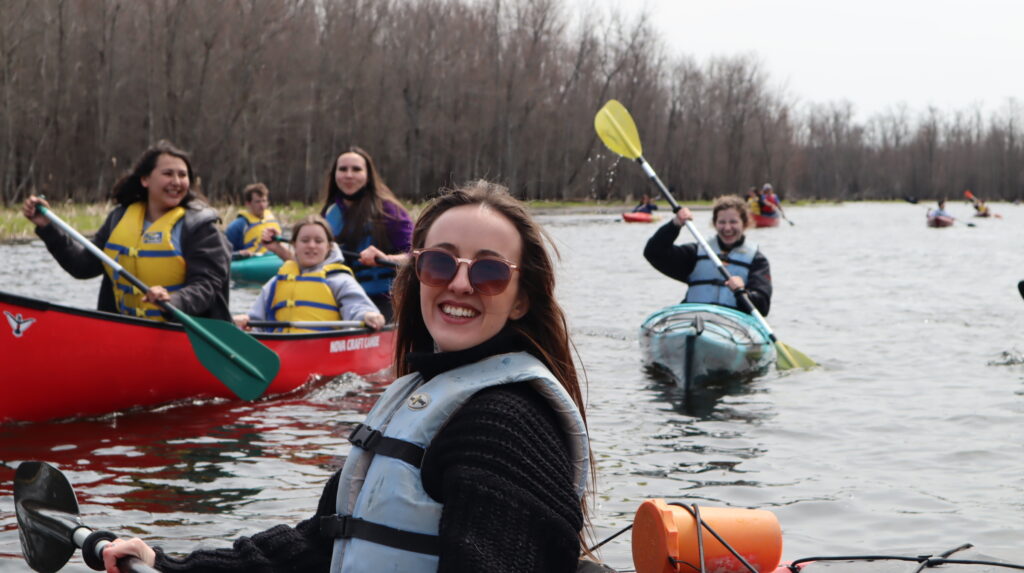 Daniella actively participated in the Y2Y Internship Program, where she contributed her expertise as a Language and Media Relations Specialist for several months last year, working closely with HIP. As a student at UBC Okanagan campus, she pursues a major in Indigenous Studies with a minor in Cultural Studies. Daniella's dedication extends beyond her academic pursuits, as she serves as a Nsylxcen Language Editorial Assistant for the UBC language department and an Indigenous Research teacher assistant for the Rideau Hall Foundation. Moreover, she holds a Nsylxcen Language Fluency position at the Syilx Language House.
Her aspirations revolve around delving into further education, aiming to pursue a master's degree in Indigenous Language Revitalization or Indigenous Literatures. One of her long-term goals is to contribute to the publication of works in original languages and pre-contact sign language.
Recently, Daniella received the Sharron Simpson Family Community Engagement Fund, a prestigious award that supports her ongoing research. To learn more about this achievement, please visit the following link: https://library.ok.ubc.ca/about/opportunities/
Her current research focuses on place-based forms of land acknowledgment as a dynamic framework encompassing practices and responsibilities. Additionally, she explores the role of place-based education and the power of storytelling in nurturing relationships rooted in knowledge and respect.
Daniella's upcoming endeavors involve developing a comprehensive resource package for early learning educators, highlighting success stories and best practices for respectfully engaging with Indigenous knowledge in childcare centers. This initiative stems from her project and an extensive literature review. Furthermore, she plans to write a journal article that examines the significance of storytelling in understanding Indigenous public history.
Through these projects, Daniella intends to offer learning opportunities to both daycare staff and children. These opportunities include guided visits to the Sncewips Heritage Museum for staff and interactions with Syilx storytellers and artists, as well as access to an enriched library of children's literature written by Syilx authors.
We extend our heartfelt congratulations to Daniella and eagerly anticipate hearing more about her research endeavors and future accomplishments.